The past few years have seen a significant increase in the use and sale of refillable water bottles. As information on the wasteful nature of single-use plastics becomes widespread, people around the world are turning to eco-friendly water bottles when it comes to staying hydrated. That's why we're proud to collaborate with Italian start-up Refill Now, whose stainless steel bottles allow users to locate fresh drinking water in various locations around the world.
Who are Refill Now?
Born on the Isola d'Elba in Tuscany, Refill Now aims to revolutionise the consumption and distribution of drinking water in Italy and around the world. The start-up combines practical solutions with an innovative app, allowing users to scan a QR code on their water bottle and locate the nearest source of drinkable water on an interactive map.
Collaborating with associations and organisations in a range of cities and destinations, Refill Now are creating a network of forward-thinking businesses and individuals who are committed to combatting plastic waste. The production of Refill Now's water bottles is carbon neutral; the company offsets any emissions created during the manufacturing and shipping of their products by planting new trees, considering the sustainability of their packaging and shipping methods, and offering customers the chance to support a reforestation project.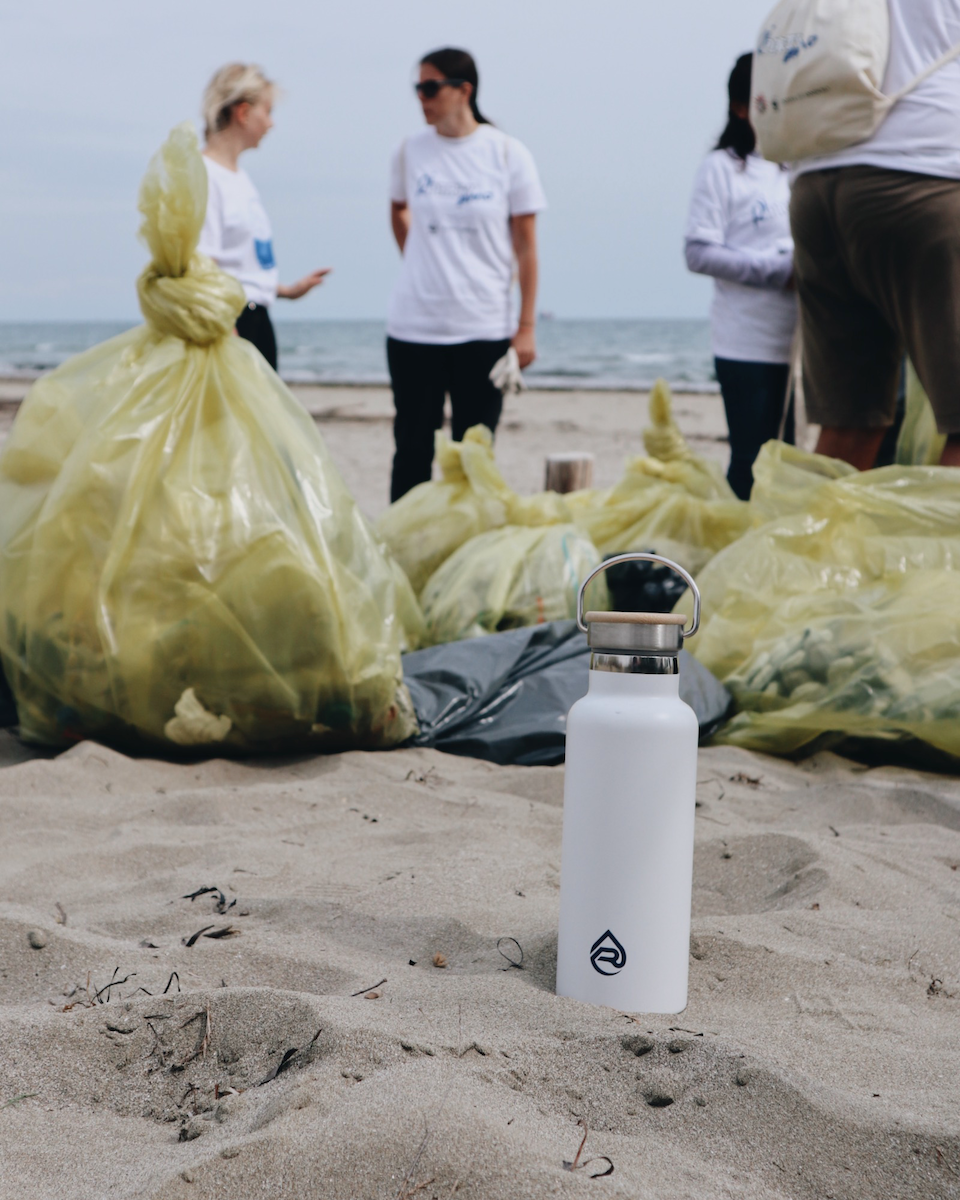 In Collaboration with Venice Lagoon Plastic Free
We at Venice Lagoon Plastic Free are happy to support Refill Now in their mission to reduce the consumption of single-use plastic bottles which, by extension, will help us in reducing the quantity of marine litter found in Venice and beyond.
"We are delighted to work with Refill Now," states Dr Davide Poletto, our Executive Director. "Every bottle we spare is one item fewer of marine litter, considering that roughly 91% of single-use plastics are not recycled, and often end up in the environment. Applying a simple strategy, such as refilling a reusable water bottle, can spare hundreds of bottles of water, therefore preventing any additional plastic pollution in the environment."
Are you a private company or a responsible citizen hoping to take part in the water revolution and join the Refill Now community? Contact the team at Refill Now and we can reduce the world's plastic consumption together!
Follow us on social media to learn more about our collaborations and initiatives!