On Thursday 26 January at 18:00, Venice Lagoon Plastic Free will present the results achieved during the Ghost Boats project, sponsored by Cantine Maschio. The event will take place in the Events Pavillion, on the fourth floor of the Fondaco dei Tedeschi, and tickets will be available to the public by booking via fondaco.culture@dfs.com. This initiative will bring to light the issue of abandoned fibreglass boats throughout Venice Lagoon, as well as introducing possible solutions tested through the project. The evening will also act as an opportunity to present, for the first time, a short documentary of the work carried out. This event is the result of a long-standing collaboration with the Fondaco dei Tedeschi – DFS, with whom VLPF have signed a memorandum of cooperation.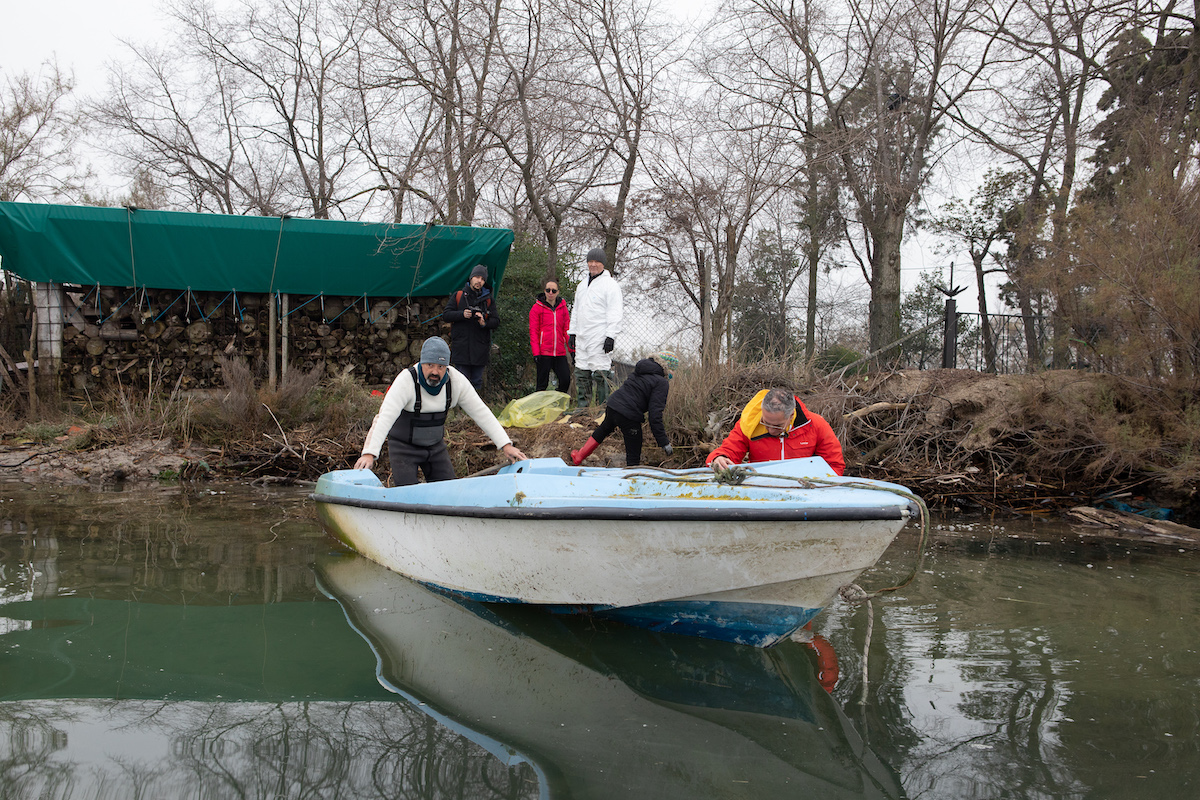 The Ghost Boats project focused primarily on fibreglass boats/boats made from fibreglass-plated wood which cannot be traced back to their owners and which have been abandoned along shorelines, canals, and throughout the lagoon. These boats now lie, sunken and stranded, in places which are often difficult to reach and not well-frequented – this does not mean, however, that they deserve any less respect.
The presence of these 'ghost boats' adds to the diffusion of macro- and micro-contaminants deriving from their resins, paints, and metals. In addition, the abandoned boats obstruct canals and waterways, creating dangerous obstacles for boats to navigate around depending on the tides; their presence also undermines the natural beauty of Venice and its lagoon.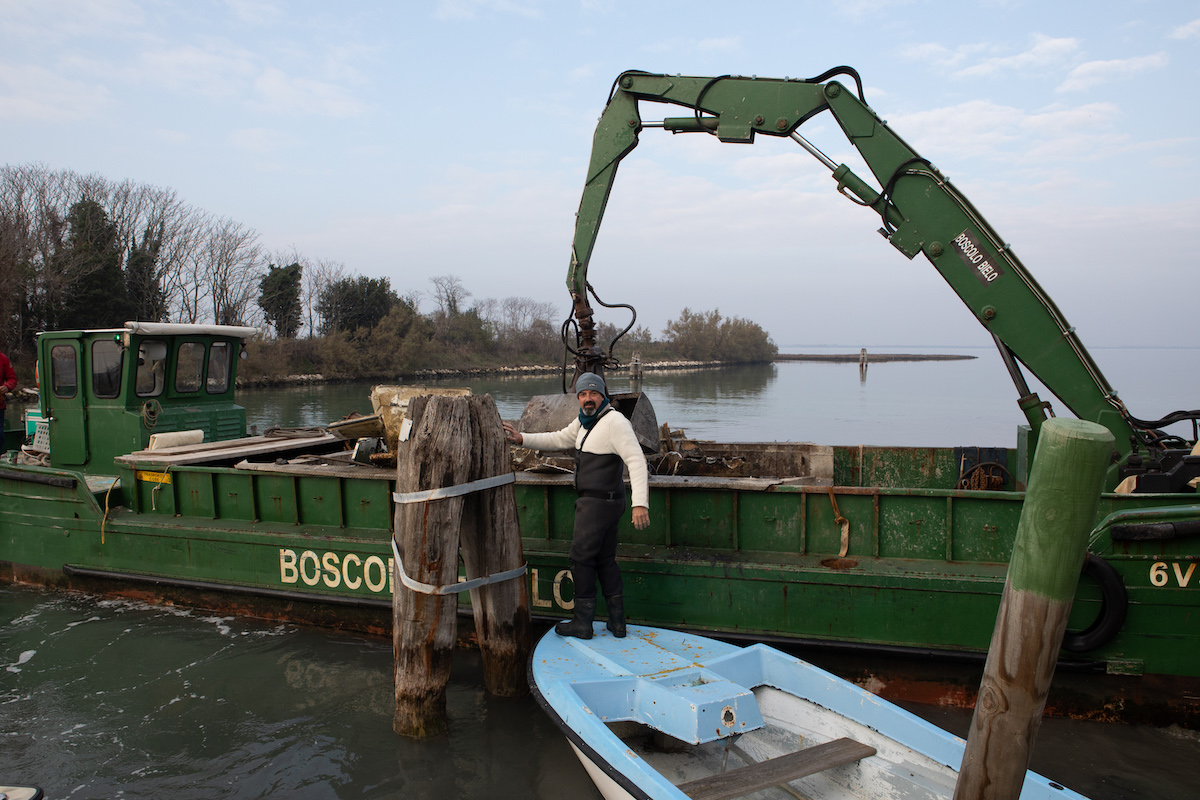 Thanks to the invaluable support of Cantine Maschio, VLPF was able to develop and implement a multi-step solution which allows for the recovery and correct treatment of these 'ghost boats' in Venice. This was achieved through the identification, removal, and recycling of the abandoned boats throughout the canals and waterways of the lagoon, thanks to VLPF's team of volunteers, to the Poseidone Association, to GEES Recycling, and to the Polo Nautico di San Giuliano.
Additionally, the Ghost Boats project extended to the sampling of water-muds and organic material which had been in contact with the abandoned boats. These samples will be sent for toxicology investigations and other analyses, thanks to VLPF's collaboration with the Montani Technical Institute in Fermo, to identify the presence of potential microcontaminants and microplastics.
Follow our social media channels to stay updated on the Ghost Boats Project.