An area protected by WWF which sits at the outer edges of Venice Lagoon, the Alberoni Sand Dunes formed the backdrop to our first marine litter monitoring session in Venice as part of the Plastic Smart Cities initiative, and the first collaboration between WWF and Venice Lagoon Plastic Free.
Aided by a group of passionate volunteers, Venice Lagoon Plastic Free and WWF Venice led and organised this clean-up on the morning of Sunday 10 April, which saw the collection and monitoring of any macrolitter washed up onto a predetermined area on the shore of this conservation site.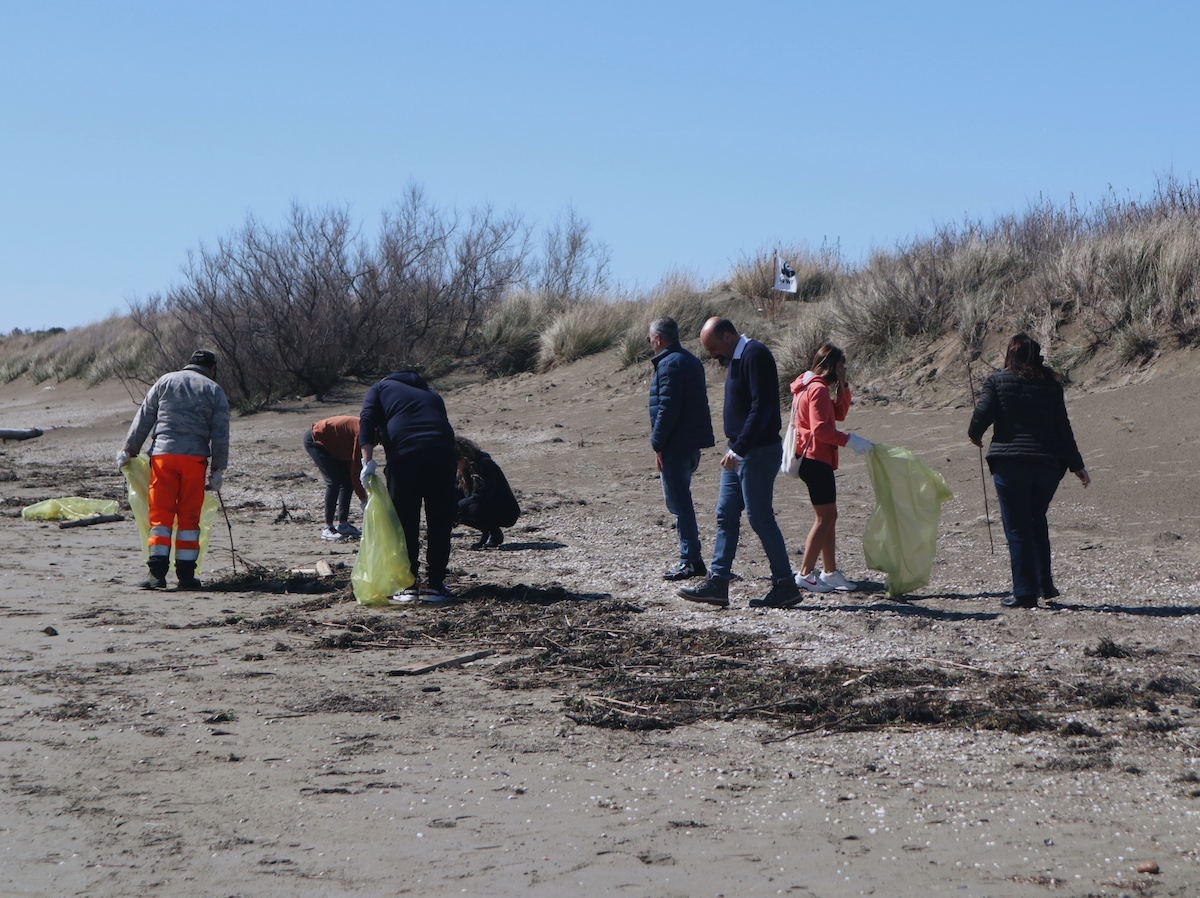 Alberoni Sand Dunes Oasis
The Alberoni Sand Dunes are a wildlife conservation area of roughly 1.6 square kilometres, and are home to a number of flora and fauna native to the upper Adriatic Coast. Much of the area is included as part of SCA and SPA (Special Protection Area) IT 3250023. The oasis has an ample beach which serves as a nesting site for the Kentish plover.
The oasis is managed by WWF in collaboration with the Municipality of Venice. The pine forest is directly managed by the Regional Forestry Services of Treviso and Venice.
What is a 'plastic smart city'?
Plastic Smart Cities is a global WWF initiative which aims to implement best practices which will prevent, reduce and manage plastic as both a resourse and as a waste product.
In Italy – thanks to the support of the Blue Planet Virginia Böger foundation – the project focuses upon its work with the Municipality of Venice and all stakeholders, aiding them in reducing single-use plastic in an international context, linked to cities around the world.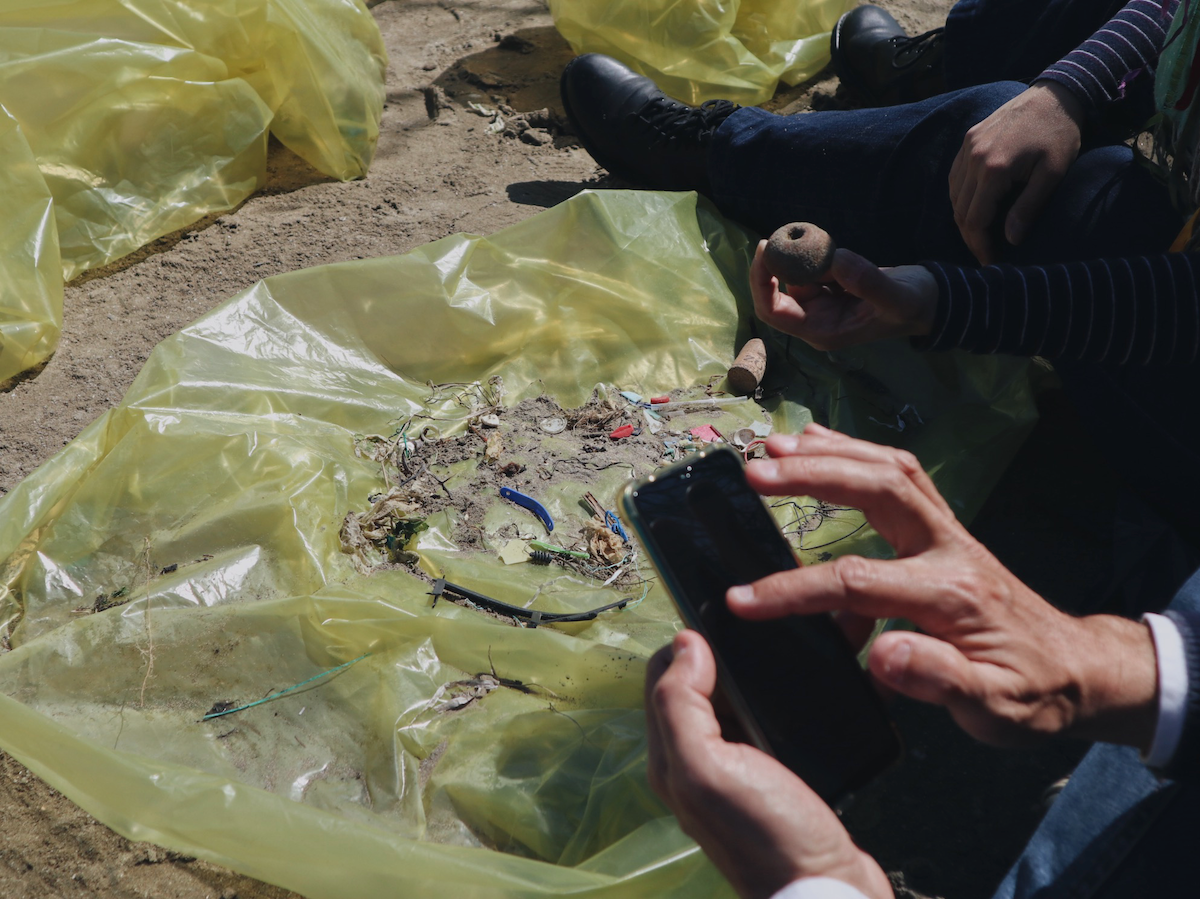 Our clean-up and monitoring
Our activities were carried out alongside a group of volunteers at WWF, ensuring not to enter into any nesting areas for local birds. Because of this, our monitoring session was limited particularly to a specific area outlined with WWF, to prevent volunteers from trampling the dunes or disturbing the animals nesting there, including the Kentish plover, which is an endangered species.
Thanks to VLPF's dedicated app, developed as part of the European H2020 MAELSTROM project, we dutifully recorded each type of marine litter found – primarily plastic, including polystyrene fragments, food packaging, and fishing nets.
Although a conservation area – and therefore of restricted human access – the dunes are sadly exposed to plastic and marine litter pollution, with waste washed up by sea currents, carried in by strong coastal winds or storms, such as the one we encountered prior to our monitoring. We aim to record the type and density of marine litter present in the Venetian lagoon and its shores in each season, using digital support and following European scientific protocol. By doing this, we will aid the local administration in understanding and more efficiently managing the problem.
Thanks to our collaboration with WWF Plastic Smart Cities, our monitoring is now able to expand, covering a wider area and ensuring a more comprehensive database. The results of these sessions are collected as part of the macro- and microplastic monitoring campaign of the H2020 In-No-Plastic project.
But can clean-ups cause more damage?
Unfortunately, the phenomenon of uncoordinated DIY clean-ups is increasing exponentially, seeing large groups in protected natural and environmental sites. Not only does this risk manipulation in the results gathered during monitoring sessions on the true state of marine litter, but it also puts delicate local flora and fauna at risk.
We'd like to remind well-meaning volunteers to always turn to specialised associations such as ours, or to established organisations like WWF, who have a wealth of experience, knowledge of the local area, scientific know-how. Always remember to carry out clean-ups with the correct authorities, or in collaboration with local administrations – especially in the less-visited areas of the city, which are less striking in their beauty but in more drastic need of constant care and civic duty.
Remember to follow us on social media to stay updated with our events and news!