The Regata Storica in Venice is one of the most spectacular and engaging moments in the city's life. This annual event that highlights the rich maritime history of Venice is attended particularly by the Venetians but also by tourists who gather along the banks of the Grand Canal. This year Venice Lagoon Plastic Free partook in this historical event.
A Glimpse into History
Since the mid-13th century, the Regata has always involved citizens and foreigners, becoming one of the favorite moments to show a celebratory Venice.
Today, the event has two distinct phases: the Regata Storica: the historical water parade, and the competitive races following that. 
The Regata Storica which is a gorgeous water parade along the Gran Canal of historic boats with costumed figures, Gondolas and boats of the Venetian rowing association, featuring historical crafts manned by costumed crews. The competitive part of the event consists of the races that follow the historical procession and still represents the most important and prestigious rowing event of the entire season.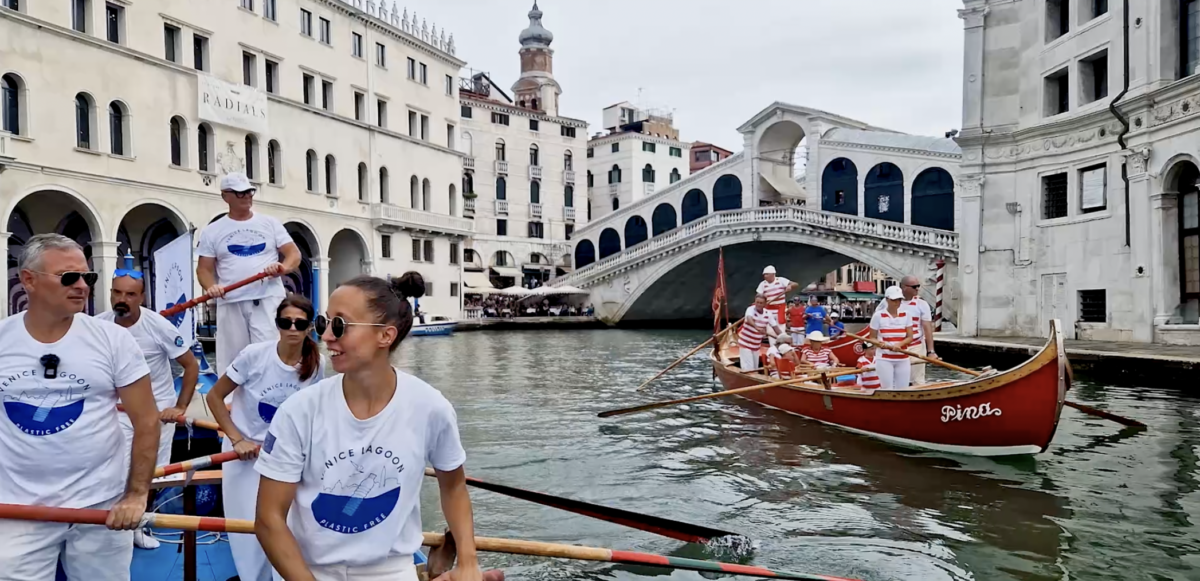 The role of Venice Lagoon Plastic Free
In 2023, Venice Lagoon Plastic Free was presented with an incredible opportunity to make its mark on this historic event, emphasizing the urgent need to protect the city's unique environment. 
Thanks to the historical rowing club "Remiera Casteo", Venice Lagoon Plastic Free had the chance to participate and spotlight the critical need for a plastic-free environment in Venice and its surroundings. With the rowing ship, they navigated a route that went through San Marco, the Grand Canal, the Rialto Bridge, and the Railway Station before returning to Ca' Foscari. 
The Regata Storica keeps its tradition alive, in an era in which Venice and the Lagoon had yet to know the threats of plastics pollution under the ongoing social environmental change phenomena that are dissonant to the principles of integrity and the patterns of sustainable and compatible change of its social settings along with its cultural and natural properties of outstanding and universal value.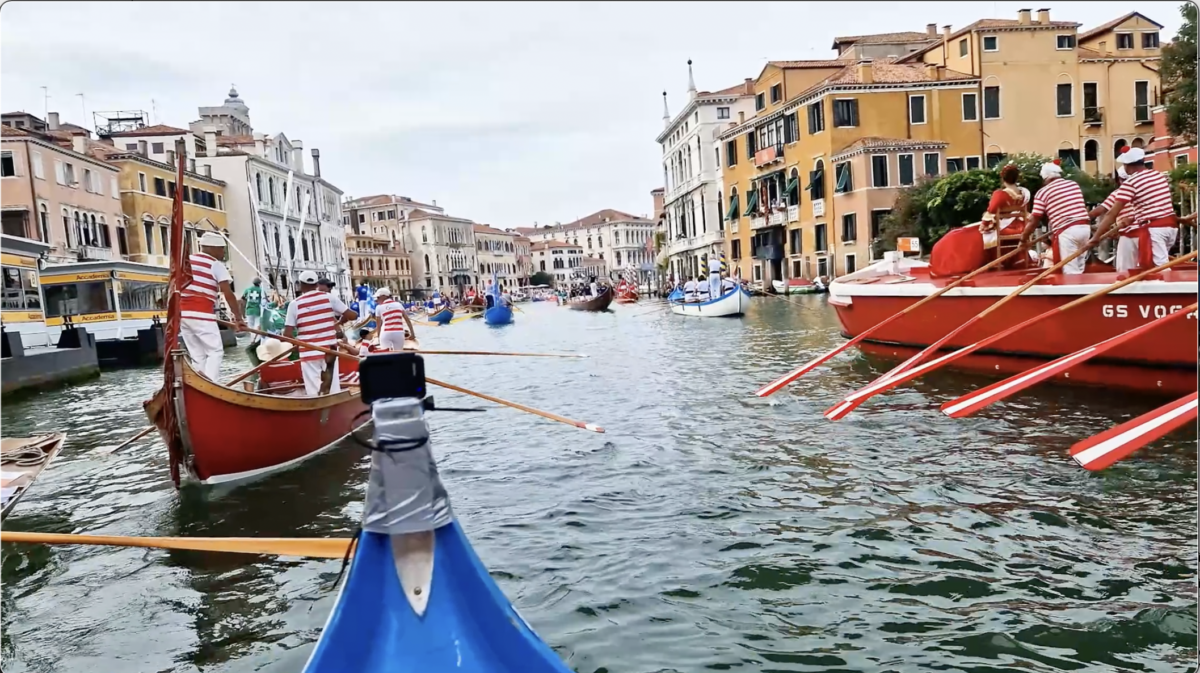 The significance of Venice Lagoon Plastic Free's involvement is not merely in its participation but in the message it conveys — the urgent necessity of addressing environmental concerns while honouring the traditions that have made Venice an iconic city. 
In this city where history and the present intertwine so beautifully and yet so enormously, Venice Lagoon Plastic Free's extraordinary opportunity underscores the importance of safeguarding the Venice Lagoon. Indeed, the participation sent a resounding message to both locals and visitors, emphasizing the harmony that can exist between environmental preservation and cultural heritage.