Venice Lagoon Plastic Free (VLPF) recently took part in ECOMONDO 2023- ITALIAN EXHIBITION GROUP, the largest-ever edition of the Rimini trade fair by the Italian Exhibition Group. This event serves as a convergence point for industries, stakeholders, policymakers, opinion leaders, and local authorities to shape strategies for the development of the European Union's environmental policy.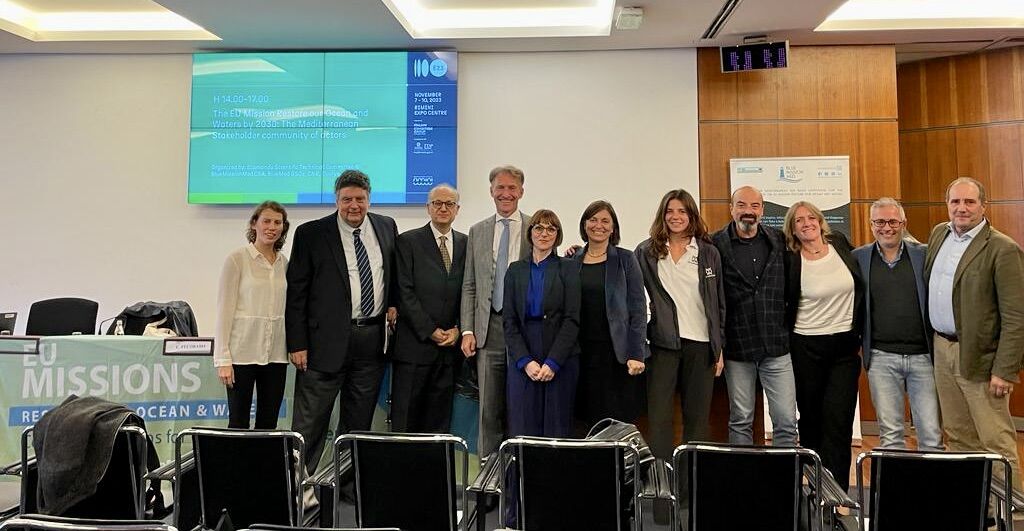 As a crucial part of the MAELSTROM project team, VLPF actively contributed to a dedicated workshop, titled "Sustainable technologies for Marine litter removal and recycling: the experience of the H2020 MAELSTROM project". Focused on technological and industrial innovations for environmental sustainability and circular economy.
During the workshop, the project partners shared insights into their experiences in implementing monitoring and sustainable technologies for removing and recycling marine waste from coastal environments. The presentation detailed activities undertaken, highlighted challenges faced, and outlined strategies employed to overcome obstacles. Additionally, the session provided a platform to introduce innovative approaches for engaging stakeholders and citizens in combating marine litter through activities such as networking, policy briefings, and community engagement.
The presentation of the Maelstrom integrated digital solutions.
A notable highlight of the workshop was the introduction of the digital proof of concept in a form of an integrated app created by VLPF in partnership with Gees Recycling at INFORDATA within the MAELSTROM project. This serves as:
monitor beach litter;

aids in cleanup efforts;

tracking the litter along the process from collection to recycling.
The beach litter monitoring functionalities are now up taken and announced by the Remedies beach litter monitoring app, finding practical and wider applications.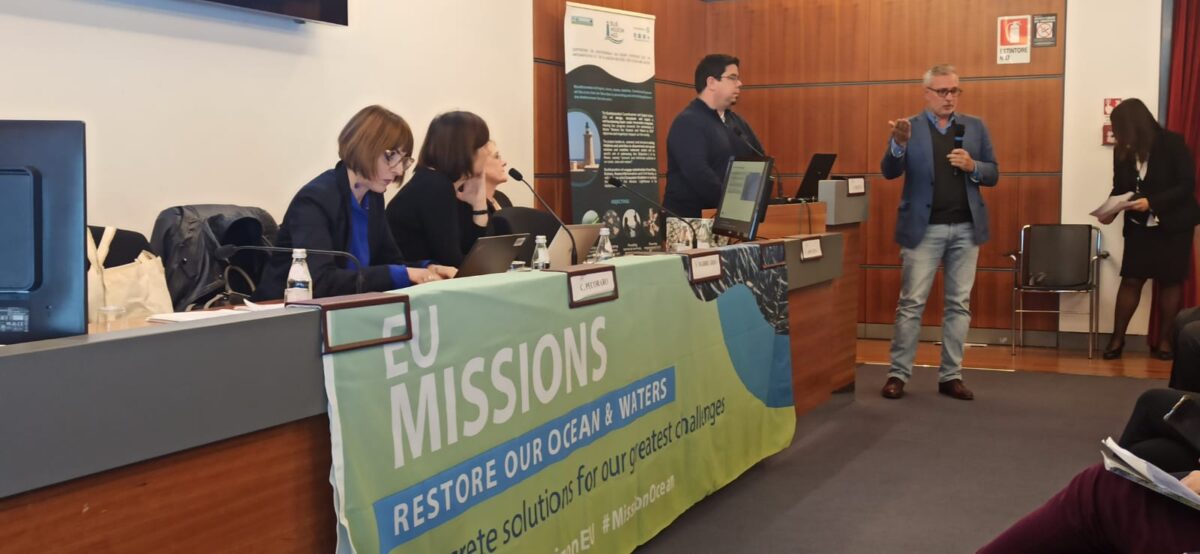 Taking part in ECOMONDO offered a significant chance to engage in knowledge-sharing discussions with the European Commission, partners from other Mission Ocean and Waters projects, and various innovative entities. This paved the way for exploring new collaborations and forming viable partnerships.
These moments of sharing play a pivotal role in refining our work, as collective efforts are crucial to achieving the objectives of the #EUMission "Restoring our oceans and waters by 2030." VLPF is proud to have contributed with its expertise to this inspiring and innovative endeavour.