On April 15, 2023, Venice Lagoon Plastic Free (VLPF) participated in the first Slovenian cleanup event of the European REMEDIES project, together with over 40 volunteers, including four project partners, along the coast of Bele Skale in the Strunjan area. The cleanup collected more than 60 kg of plastic waste, mainly fishing gear, food packaging materials, Styrofoam, and cigarette butts. During the action, NIR scanners were used to determine the chemical composition of plastic waste, and underwater drones were tested to detect marine litter, confirming the presence of microplastics in the analyzed waters.
The REMEDIES project aims to promote the sustainable management of marine litter along the Mediterranean coast, with a focus on plastic prevention and reduction. As a partner in the project, VLPF plays the role of "Lighthouse" for beach cleaning and monitoring activities.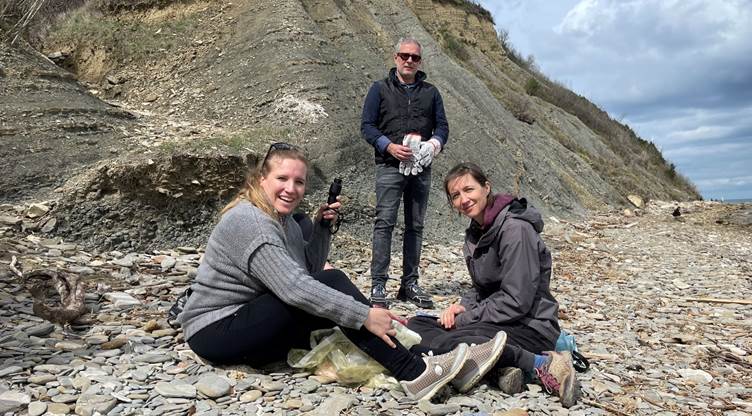 VLPF's participation in the Slovenian cleanup event was an important opportunity to collaborate with the other REMEDIES project partners to promote sustainable marine waste management and combat plastic pollution in the seas and coasts. The REMEDIES project will be involved with additional cleanup events along the Mediterranean coast in the coming months and trainings and workshops to promote sustainable marine waste management and combating plastic pollution. Through collaboration among the various project partners, progress will continue to be made in the fight against plastic pollution along the Mediterranean coast.