On the 5 and 6 october Venice Lagoon Plastic Free hosted and organised the second lighthouse training workshop on beach litter monitoring and clean up in Venice under the framework of the HEUROPE REMEDIES. With innovative technologies, a shared methodology, and a commitment to collaboration, this initiative promises to bring a positive change to our environment and marks a significant step in the fight against marine litter.
The REMEDIES project involves a large consortium with partners from six Mediterranean countries (Italy, Slovenia, Albania, Greece, Morocco and France) and specific sites that serve as demonstration for the project. These sites are located in Venice (VLPF), in the Sinis Peninsula in Sardinia (CNR IAS), in Koper, Slovania (University of Maribor), in the Cyclades in Greece (MCG & NTUA), at Porquerolles in France (SMILO), Saïdia in Morocco (MOH) and inDurres in Albania (ETMI).
The international workshop brought together project partners and experts from across the Mediterranean to develop innovative solutions for monitoring and cleaning up our precious coastal ecosystems and share their methodologies and technicalities through a two days meeting that combined theoretical and practical moments.
After the first training experience of last spring, the project partners met in Venice, having the chance to explore the WWF Oasis of Alberoni in Lido.
Thanks to the unique collaboration with WWF and in cooperation with the WWF initiative Plastic Smart Cities, the team had the opportunity to visit an invaluable site which plays a pivotal role and serves as an ideal location for practical activities and cleanup efforts.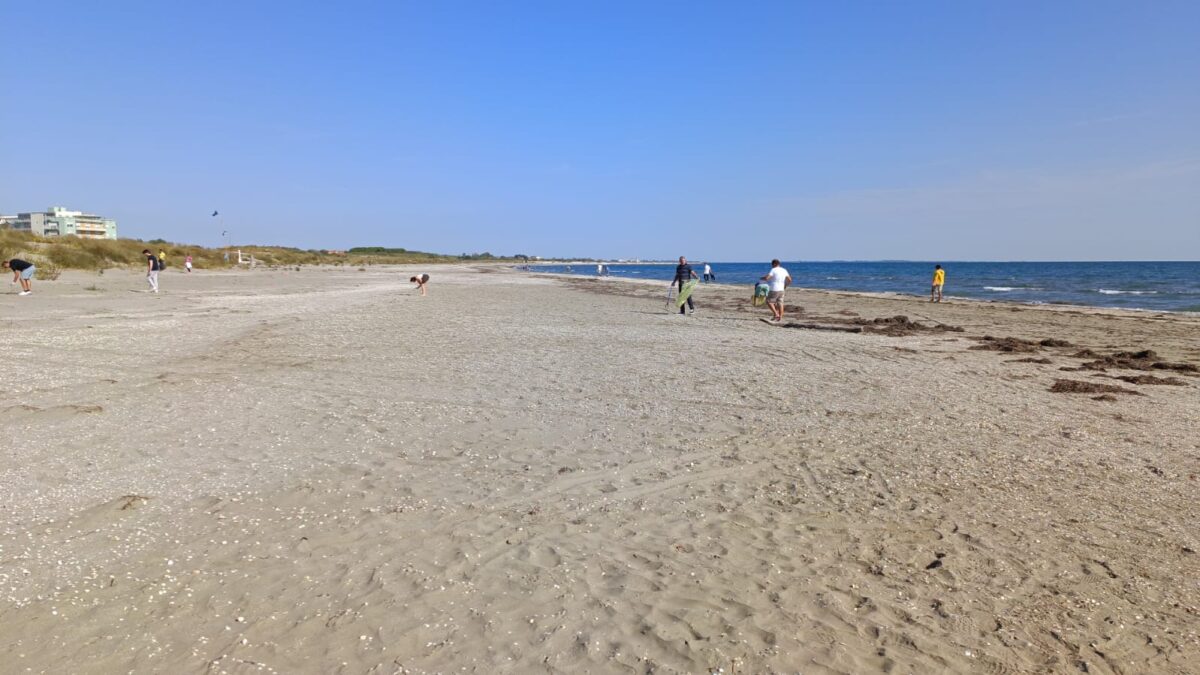 One of the standout features of this event was the introduction of a pioneering application, which is the result of a partnership between Venice Lagoon Plastic Free and Infordata Sistemi Srl. This app promises to transform how we understand plastic's presence in marine ecosystems, providing precise and instant data collected following strict standard protocols for beach litter analysis and classification. 
Moreover, during the clean up in Alberoni, thanks to the innovative portable device, known as "NIR", which obtains a chemical characterization of the collected waste, it was revealed that over 40 plastic cover packaging items and 22 glass fragments were found within our marine environment. These discoveries highlight the pressing need to address plastic pollution and its environmental impact.
This event showcased a powerful dedication to preserving our oceans and coastal areas thanks to innovative applications, partnership-driven efforts, and a focus on data-driven solutions. By participating in such programs, Venice is taking significant steps towards a cleaner and more environmentally conscious future.