As new sanitary measures were going to be announced by the region of Veneto, on October 31 we seized the last opportunity to carry our infield activity in safety condition, aimed at monitoring and removing floating marine litter in the channels of the historical centre of Venice. The activity was documented by a team of French reporters from Feelingside production with the participation of a new friend and special guest who kindly offered to join and team-up: the Internationally renowned American movie and theatre actor Liev Schreiber! Famous for his roles in the TV series "Ray Donovan", and movies "X-Men", "The Manchurian Candidate", "Spotlight" to name a few, he is now starring in a movie adaptation of Ernest Hemingway's novel "Across the River and Into the Trees" set in Venice.
Liev kindly managed to spare some of his time to embark with us on "Serenity", Venice Lagoon Plastic Free' serving boat, to monitor and catch plastics. Liev told us that "by being passionately fond of the sea, he is also active with his family in environmental and clean-up activities in Montauk (Long Island)." By sharing the same bond with nature, we all found the experience very enjoyable and rewarding.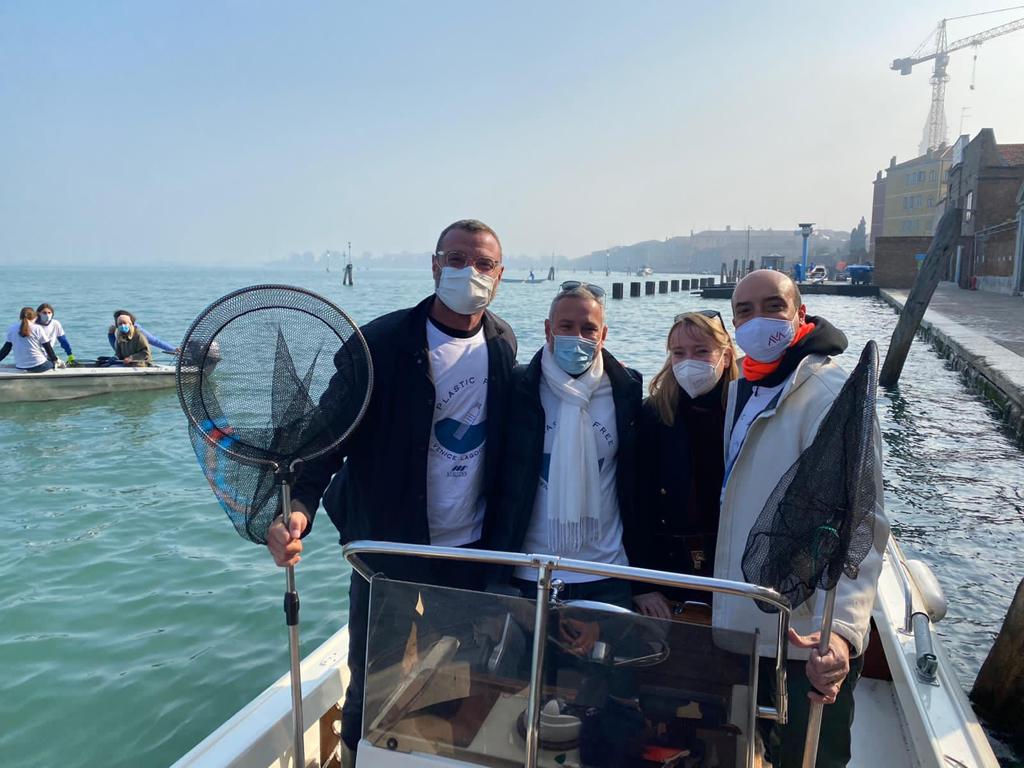 We showed Liev some of the hot spots exposed to plastics and marine litter accumulation where Venice Lagoon Plastic Free operates along with other partner organisations' volunteers. We are keen to grow our cooperation with Liev Schreiber and to also possibly twin with other sisters organizations across the Atlantic Ocean to share experience, knowledge and practical solutions at the intercontinental level.
In the afternoon of the same day, Venice Lagoon Plastic Free met with the Association of Venetian Hoteliers (AVA) at the Hotel Saturnia to further discuss viable solutions and purchase schemes on curbing single-use plastics in the Venetian hotelier sector.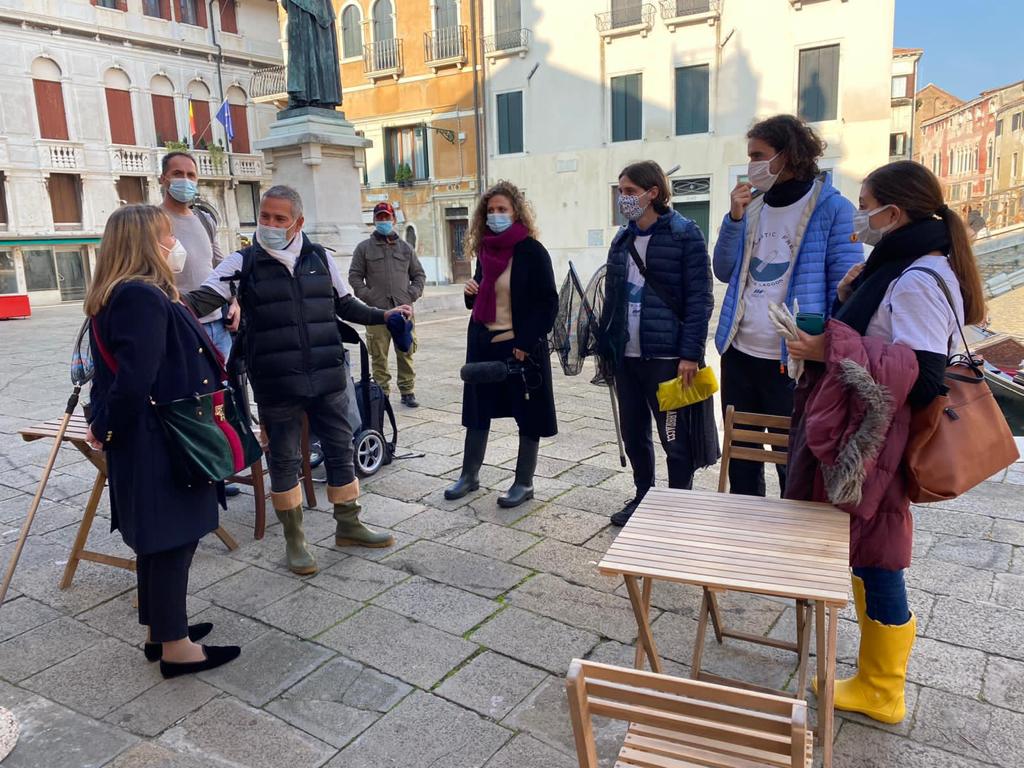 Finally, in the last two weeks, due to the coronavirus pandemic threat, Venice Lagoon Plastic Free has put on hold its clean-up and social activities until health situation improves. We put our volunteers and staff's health condition in the first place. We kindly extend the invitation to the general public to pay utmost attention and stick to appropriate conduct: coronavirus is not a hoax!
In the meantime, our strategic planning, networking and new projects development efforts are all moving ahead. In particular, we prepare to contribute to the kick-off of the H2020 project MAELSTROM "Smart Technology for Marine Litter Sustainable Removal and Management", coordinated by CNR ISMAR, officially beginning on 1st January 2021 and running until December 2024. For more news and updates, kindly follow our official website and Facebook page.